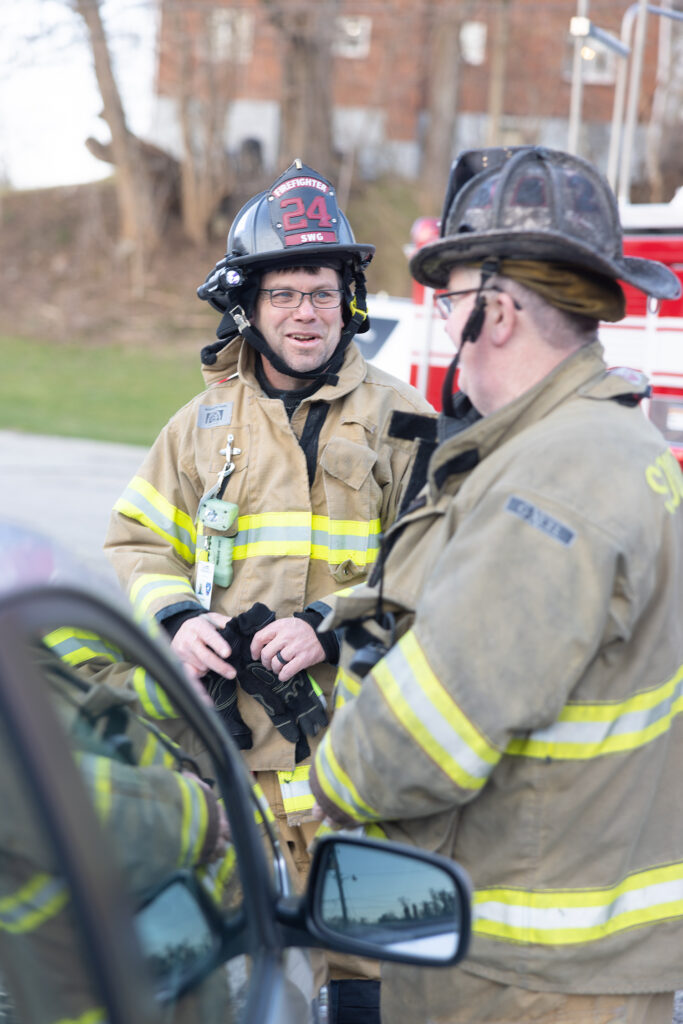 Members of Southwest Greensburg Fire Department pride themselves on rigorous training and steadfast commitment to protecting the community. Responding to more than 1,000 calls each year, they could always use more assistance — which is why Southwest Greensburg Fire Department has launched a comprehensive four-year volunteer recruitment campaign.
A new slogan, "Train With Pr1de. Protect With Honor," will be used throughout the campaign, along with a newly-designed recruitment website. The ideas for the new campaign, including the slogan, were developed through a visioning session with members of the Southwest Greensburg Fire Department.
The extensive recruitment program will include an increased social media presence, targeted residential mailings, ad plan development, a recruitment video, a college live-in program, and more.
To learn more about Southwest Greensburg Fire Department, including ways to volunteer, community members are invited to visit www.SWGreensburgFirefighter.org. There, they can also complete an inquiry form and begin the application process.
Southwest Greensburg Fire Department has been serving the Borough of Southwest Greensburg and surrounding communities since 1905.
"I'm excited to get started with the recruitment campaign," said SWGFD Chief Bill Wright. "Through volunteering, I have benefited from making lifelong friendships."
Southwest Greensburg Fire Department's recruitment campaign will run through 2026 and is no cost to taxpayers. It is funded entirely through the Staffing for Adequate Fire & Emergency Response (SAFER) grant by the Federal Emergency Management Agency (FEMA).
Many Ways to Volunteer
Southwest Greensburg Fire Department has a great new for volunteer firefighters, with all firefighting, rescue and emergency medical training provided to members at no cost. They also offer free state-of-the-art apparatus and equipment.
"I have personally benefited from volunteering by learning how to push myself both physically and mentally," said firefighter Kara Shafron. "Volunteering is a fun and exciting way to give back to the community and it helps you see what you are actually capable of."
The following volunteer opportunities at Southwest Greensburg Fire Department are available:
Firefighter — At Southwest Greensburg, firefighters, age 18 and older, develop the skills necessary to respond to fires and emergency situations in order to save lives and protect the community.
Members Under 18 — For those aged 16 and 17, junior firefighters assist on fire calls and provide important support at the station.
"I enjoy volunteering to help the community in ways most can't," said firefighter Vincent Stofko.
To raise awareness of the need for volunteers, Southwest Greensburg Fire Department hired the services of The Communication Solutions Group Inc., a full-service public relations and marketing firm based in Jenkintown, Pa. The company successfully ran numerous recruitment and retention campaigns for fire and rescue organizations.
For more information or to fill out an inquiry form, visit www.SWGreensburgFirefighter.org.
###
To set up an interview with a volunteer, please contact Communication Solutions
at 215-884-6499.